All these Facebook, Facebook, and Instagram posts about what everyone's Elf on the Shelf did last night make me realize I'm a tiny bit grateful my kids are older now. After all, if they were younger, I would feel obligated to go out and purchase my own little Elf . That, of course, would lead to the pressure I would feel to go ALL out with elf activities. There are some days that I am lucky to find 2 matching socks in a pile of clean clothes on my bedroom floor. I can't imagine trying to be creative and plan activities for an elf that is doomed to the most uncreative poses in Elf on a Shelf history.
Seriously, look at some of these genius ideas people came up with: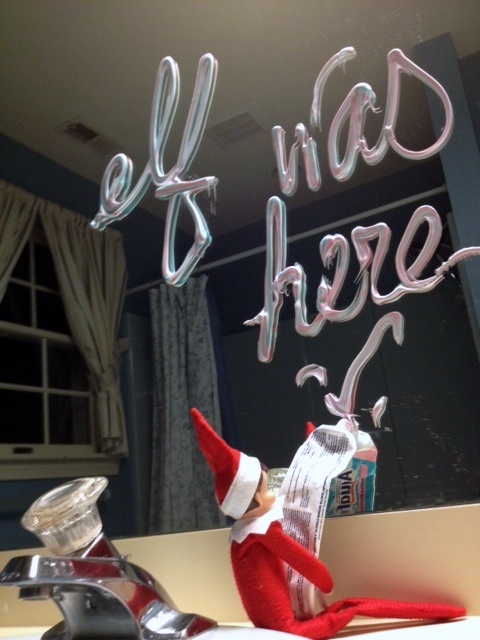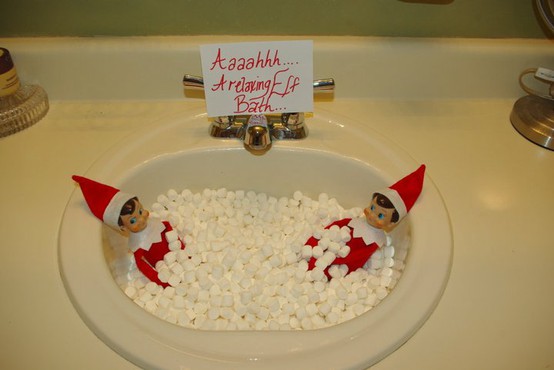 Wow. Just wow. 😉
That, folks, is some major pressure. Add to that the pressure I'd feel to Instagram and Facebook all my super-creative ideas, and it's just too much. Most likely, I'd buckle and experience some major Elf on the Shelf fails. That, in turn, would reaffirm my conviction that I will never be the greatest mom in the world. (Don't we all feel that way?)
Oh….and add to that the kind of creepiness I feel when I think of a doll watching our every move in the house. Sorry….it's just kind of weird. I mean, look at what these little elves are capable of:
That's ok….you wanted a shave, didn't you?
Yep….I guess I'll stick to my boring tradition of baking Christmas cookies with my kids. At least if I fail, I know I can count on their grandma to bail me out!
I'd love to hear your thoughts on this. Elf on the Shelf or not? Either way, Merry Christmas!