As many classrooms make the transition to Chromebooks, tablets, laptops, and personal devices, it can be overwhelming to teachers. Worries over how to pull it all together, showing students how to use new digital formats, and helping students to become electronically independent can cause major stress. There is no need to worry. It really is not as difficult as it might seem at first, especially if you take it one step at a time.
My advice? Start with one simple project. Just one. Choose a project that is comprehensive, is organized, and offers guidelines and other online resources for help. Let me show you one example:
This is my easy-to-use My State Digital Project. 
Here is how it works:
Students do the research online using the provided links. They type their notes on the provided "My Notes" slide.

Students will be prompted to interact with different informational boxes as they work through the slides.

Students' work can be saved on their individual Google Drives, so that they can come back to it during the next class period, at home, or wherever they may be digitally.

When each student completes his or her project, they can share it with you for grading or they can print it out for display. 
See how easy that is! ALL the hard work is completely done for you. I can guarantee that your students will LOVE this project and they will be fully engaged and excited throughout the entire process. 
Here is a look at some of the different slides your students will complete for their State Project:
You can do it. I assure you that with an easy-to-use, organized project with clear directions, such as this one, you will achieve success with a Digital Learning Project. You can find the "My State Digital Project" HERE. Enjoy!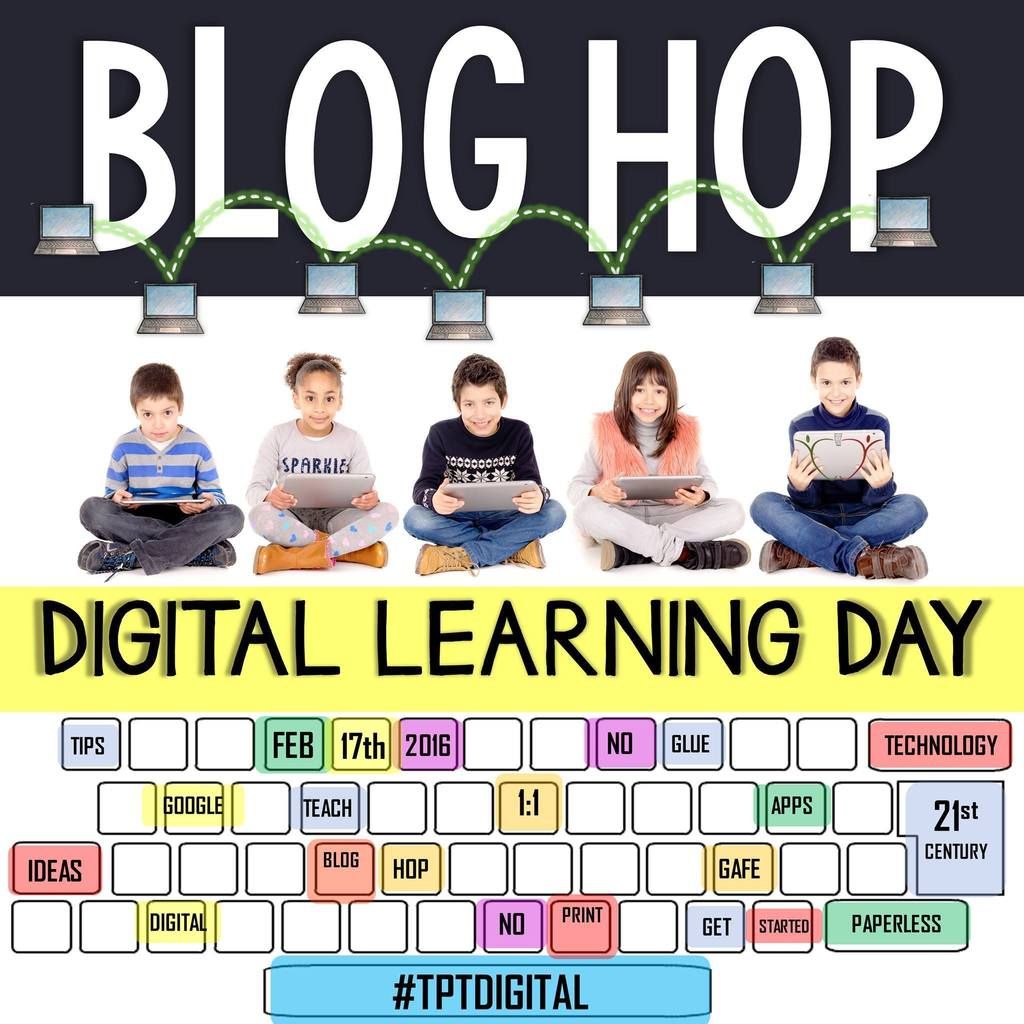 Digital Learning Day 2016–Why Should You Try Something New?
Because Your Students Will Thank You.
My students thank me all the time for the new "stuff" we are
doing this year. Go ahead–take the plunge! Believe me, if you have access to
any sort of technology (even one device), then do it. That one tablet or laptop
can open up a window to a universe of instructional opportunities. Your
students will want to get to that tech center.
Digital Learning Day, February 17, 2016, is ultimately about
bringing equal opportunity to our classrooms, regardless of location or socioeconomic 
status. It is about the importance of having access to Wi-Fi and up-to-date 
technology in our schools. Many schools have technology that is not working or that 
is out-of-date. State and local governments are now focusing on getting it all
fixed so that our school children can succeed in the 21st century.
Here's the challenge:  On February 17, 2016, try a new
lesson that focuses on discovery, analysis, and exploration. Give your students
the gift of a new opportunity by using Google Classroom, MS OneDrive, or an
App. And don't forget to share what you are doing in your classroom on social
media to celebrate Digital Learning Day with #futureready. To help you get started, we've teamed up to share an amazing selection of blog posts and classroom activities that 
are designed to propel you and your students into your digital learning adventure: